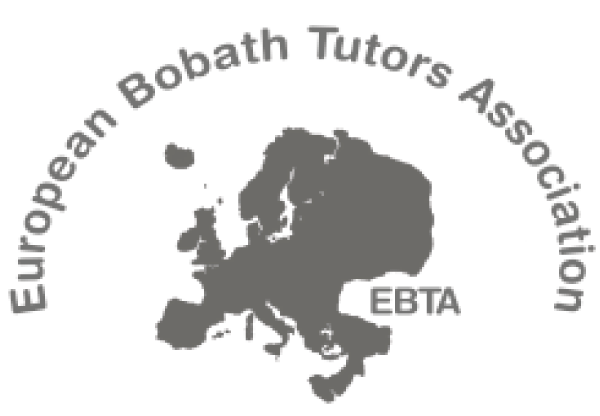 EBTA · European Bonbath Tutor Association Congress
National Tutor Organisation: ASEND/SAKENT Association Suisse pour l'enseignement de la thérapie neuro-développemental d'après Bobath.
The 9th, 10th, 11th , 12th September 2020 @ LAUSANNE, CHUV
Conference Host
(présentation des partenaires de la conférence)- ce texte doit être fourni par leonor et/ou son équip
Lausanne · Basic facts
Official language: French. All of the most common languages are understood.
City population: 130 000
Lausanne area population: 350 000
Climate: Mild. No harsh winter. Average annual temperature 14°C/57°F.
Average summer temperature: 24°C/75°F.
Time zone: GMT + 1 (Summer time + 1 = March-October)
Lausanne · Just around the corner
Just 45 minutes from Geneva International Airport by road or rail, Lausanne is easily reachable from all international destinations. And being located at major rail and road interchanges, all of Central Europe is within easy reach.
Lausanne · A landscape city
The city of Lausanne overlooks Lake Geneva, the largest lake in Western Europe, and faces the majestic splendour of the snow-capped Alps. It boasts a backdrop of scenic beauty that is truly breathtaking.
Lausanne · A human city
Home to a population of 130 000 and the hub of a metropolitan area of 350 000, including 80 000 international residents, Lausanne boasts business, cultural, sports and educational facilities that are truly remarkable for a city of its size.
Lausanne · An award winning sustainable city
Lausanne embarked on its path to sustainability in the 1990s by ensuring that all local government services reflected a respect for the environment and the integration of nature into town planning. In 2004, Lausanne's forward-thinking energy policy enabled it to become the first city to be awarded the European Energy Award Gold, a title that was reconfirmed in 2009.
Lausanne · A conference city
Lausanne's compact size, perfect accessibility and well-developed infrastructure make it a top choice for international conferences. Not least, its standing is supported by a cosmopolitan, multilingual population and workforce.
Lausanne · How to get there
The city of Lausanne lies in the western part of Switzerland, in very close proximity to France and Italy, in the heart of Central Europe. Located just 40 min by road or rail from Geneva, Lausanne is easy to reach by air through Geneva International Airport.
From many European cities, high speed trains reach Lausanne in a few hours:
Grenoble: 2 hours 50 minutes

Milan: 2 hours 30 minutes

Paris: 3 hours 40 minutes

Brussels: 6 hours 30 minutes
All Swiss cities are reachable in between 40 minutes and 2.5 hours.
Lausanne · Accommodation opportunities
Although Lausanne is a medium sized city, it is the Olympic capital and is host to a high concentration of multinationals, corporate and federation headquarters. To support these institutions, the city offers a wide range of attractive accommodation options to suit all budgets. For the period of the conference, Lausanne Tourisme can furnish 2000 rooms (250 in 5*, 850 in 4*, 650 in 3* hotels, 250 in other categories). There are 1500 additional rooms in Vevey and Montreux and many others situated between Lausanne and Geneva within 30 minutes of the conference venue.
Venue (CHUV)
Texte information et lien infos (https://www.chuv.ch/fr/chuv-home/patients-et-familles/aspects-pratiques/acces/)
The Lausanne University Hospital (French: Centre hospitalier universitaire vaudois, CHUV), in Lausanne, is one of the five university hospitals in Switzerland.
Also, It is linked to the Faculty of Biology and Medicine of the University of Lausanne (UNIL).
The CHUV's medical services benefit over 45,000 patients a year with almost 3000 babies are born every year in the obstetrics department.
The university hospital acts as a general university hospital for people living in the Lausanne area, covering all areas of medical treatment. It also serves as a hospital offering acute and specialist care for the whole Canton of Vaud and parts of French-speaking Switzerland.
In 2019, the university hospital was rated as the leading hospital in Switzerland and 9th best hospital
in the world by Newsweek Magazine.
Exhibition & sponsoring
It is our great pleasure to invite you to join us to the Biennale EBTA Congress 2020 to be held for the first time in Switzerland at the CHUV in Lausanne on September 9th, 10th, 11th, 12th 2020.
The European Bobath Tutors' Association is a network of Bobath teaching teams, comprising over 200 Bobath Tutors, spread in Europe.
EBTA exists to set, maintain and update standards of all types of Bobath Courses, as developed by Dr and Mrs Bobath, as well as standards for the training of Bobath Tutors all over Europe. Additionally EBTA has a mandate to encourage, implement research, and encourage EBTA tutors to help in developing countries.
NDT Bobath offers an individualized holistic way of observation; analyses and treatment delivered by expert physiotherapist, occupational and speech & language therapists in collaboration with medical doctors.
Bobath Concept focuses to maximise potential of children and adults with cerebral palsy and neurological conditions in their own family/ school /social environment. This philosophy creates a large network where strong ties and exchanges are developed with therapists together with families, school teachers, caregivers, psychologists, medical doctors in neurology, neuroscience, rehabilitation, paediatricians, orthopaedics and more but also many other specialists in technology, equipment's.
We are sure that all health professionals treating children with cerebral palsy and developmental disorders will benefit from this Conference. The program will be complemented with a professional exhibition, offering companies and agencies a unique opportunity to take an active part in these fields.
EBTA Conferences adopt the mission to provide multidisciplinary scientific education for NDT Bobath therapists and for all health professionals interested in our approach. In addition, we open our Congress also to school and social professionals. We are delighted to invite them and parents to the "Participation day lectures" The scientific Committee is sure that we will all benefit from this this Conference!
This unique international event due in Switzerland will propose a professional exhibition, offering companies and agencies an exclusive opportunity to take an active part in these fields.
Who should sponsor this event?
Sponsors, company representatives and professional organizations are cordially invited to participate and to make a valuable contribution to the success of this important international happening and towards achieving the aims of our Congress.
We are expecting over 200 participants from all over Europe and even around the world. Your presence and contributions will enhance the overall scientific value of the Conference. A number of sponsorship options can be viewed below and we are open to other sponsorship suggestions to increase your visibility at the Conference.
We look forward to your active participation.
Intégrer un futur lien de téléchargement du document complet pour faire une demande de sponsor et exposition.